500 Dollar Loan
500 dollars may seem a trifling amount, but it plays a role when it's the sum you lack to cover your unplanned expenses. It's great when the balance of your savings account allows you to do without additional financial support. But what if you don't have enough savings and, on top of that, have a bad credit history? Luckily, we have an option to offer!
A 500 dollar loan from 15M Finance allows you to get money instantly, even with bad credit. Apply for a small cash advance loan from a direct lender and get a guaranteed approval decision in minutes! There is no credit check needed to get a loan online.
What Is a 500 Dollar Payday Loan?
A $500 payday loan is a sort of emergency financial assistance for low-credit borrowers. This cash loan can provide you with a loan amount of up to $1,000 within one business day or less. Typically, the due date is set on your next payday, so loan terms tend to be from two to four weeks. As a $500 payday loan repayment period is short, payday lenders usually require you to repay the funds in one lump sum.
As payday loans have prompt funding terms, they may also be an option for people who have good credit but need to access money asap. Another advantage of 500 dollar online loans is the high acceptance rate. Even applicants with bad credit scores can get loan approval if they meet simple basic qualifications. Thus, online lenders strive to give everybody equal chances to overcome financial difficulties.
Also, payday advance loans can be simply used when you try to improve your credit rating. Although they don't build credit, they also don't hurt it, even if you send a loan request multiple times within a short time.
Can I Borrow 500 Dollars With Monthly Payments?
Sometimes direct lenders allow borrowers to repay a $500 loan in equal monthly payments. Such loans are called installment loans. They are reasonable alternatives to payday loans for people who are looking for more flexibility. An installment loan allows you to reduce the financial burden by lowering the amount of your monthly payment. Thus, it will make it easier for you to manage your finances and pay off debt. However, be careful and read your loan agreement attentively. An installment loan typically has a higher cost due to longer repayment terms.
How Can I Use a 500 Dollar Loan?
A loan's purpose is entirely up to you! You can use these online loans to cover any needs you have. You can pay for your medical bills, utilities, and car repairs, make debt consolidation, or just cover your credit card payments to avoid high fees. Also, you can use a 500 dollar payday loan to cover your daily needs until you receive your next paycheck.
Although there are no limits on what you can use a $500 payday loan for, it generally can't act as a long-term financial solution due to its short loan terms and high costs.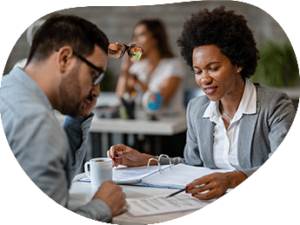 Get a $500 Loan No Credit Check Direct Lender
Getting a loan is usually troublesome. It also takes much of your spare time you commonly don't have while trying to balance between work and family. We know how tough it may be, so we strive to make short-term loans more accessible and fast. 500 dollar loans with no credit checks allow you to save time on the loan verification process and get the loan amount within one business day.
Also, if you need 500 dollars but are concerned about your credit score, a $500 payday loan may be the best option for you. An average direct lender typically doesn't make hard credit checks through major credit bureaus. Thus you may be sure this loan application won't be displayed in your credit report and won't stay there for years.
15M Finance offers various bad credit loan options from direct payday lenders that perform only a soft credit inquiry. Get a $500 loan till payday if you're looking for a short-term financial solution, or consider an installment loan to get a convenient payment plan. Choose the option that suits you to overcome unexpected expenses without hurting your budget.
Can I Get $500 Loan Instant in a Bank?
Banks are usually out of the question when it comes to 500 dollar payday loans. Generally, $1,000 to $5,000 is the minimum loan amount you can obtain from traditional financial institutions. Moreover, traditional lenders have longer loan processing terms, which also affects the speed of getting money. It happens because they always check borrowers' credit scores through the main credit reporting bureaus. Thus, you don't need to expect to get money quickly. It may take a bank a couple of days or even weeks to check your credit score and payment history and make a loan decision.
Therefore, if you need fast cash loans or want to obtain less than $1,000, a bank loan is not your option. Instead, seek help from online direct lenders or private lending companies. You can also turn to your family members or friends to get a cash loan from them.
What Credit Score Should I Have to Get a 500 Dollar Loan?
A 500 dollar loan doesn't have a required credit score minimum. Even if you apply for a payday loan with bad credit, you can still get loan approval. Moreover, you can obtain a loan with no credit too! However, keep in mind that your poor credit history can affect your loan conditions. Sometimes direct lenders offer higher interest rates for those who have a bad credit score.
Where Can I Obtain a $500 Cash Advance No Credit Check?
Taking out an online loan with no credit check becomes much easier with the passage of time. You can get a $500 loan through multiple platforms and services across the US. Consider online payday lenders, private lending companies, or connecting services to access fast financial assistance without hurting your credit history.
Also, some credit unions offer payday loan alternatives at more favorable rates. But keep in mind that such loans can temporarily hurt your credit score. However, if you're a credit union member, you can turn to it to determine whether it has such an option.
Don't have time to search for the right lender? Well, we're here to help you without wasting time! 15M Finance offers a wide range of short-term loans with no hard credit checks. Using our convenient platform, you can obtain a small-dollar loan online in just a few simple steps.
What Types of $500 Loans Are Available With Bad Credit?
Having a poor credit score doesn't limit your possibilities now! Here are the options that allow you to borrow 500 dollars regardless of your credit.
Payday Loans
A payday loan is a type of quick money loan that offers prompt financial assistance for the short term. Typically, you need to repay a payday loan in one lump sum when you receive your next paycheck. So, payday loan terms are usually no more than 30 days. These short-term loans are one of the easiest to get among all the emergency loan services. Payday loans have just a few minimum basic qualifications you need to meet but often come with a high cost.
$500 Installment Loans
Installment cash advances are emergency loans with more flexible terms. Unlike payday loans, they allow you to repay the funds in equal monthly installments within 3 to 24 months. These loans typically don't require hard credit checks and are available with any FICO ratings but are also overpriced. $500 is the minimum amount you can borrow with this loan type. You may also apply for the $4,000 loan if you need more money.
500-Dollar Personal Loans
These loans are usually offered by credit unions as a reasonable alternative to traditional payday loans. This cash loan allows you to get 500 dollars now and repay them in fixed monthly payments within the agreed period. However, such a loan always comes with a hard credit check that a credit union performs.
Car Title Loans
A car title loan is a secured debt that uses your automobile as a return guarantee. Such a loan is available without a hard credit check as it carries less risks for a lender due to collateral backing. You will be asked to repay the money (typically, up to 50% of your car's estimated price) within 30 days. Otherwise, the lender will confiscate your vehicle.
Am I Eligible for a 500 Dollar Payday Loan?
Payday loans are extremely accessible and have a high approval rate due to simple eligibility criteria. All you need to qualify is to meet the following stipulations:
Age: no applicants under 18 years old;
Residentship: a permanent US resident or a legal citizen only;
Bank account: having an active checking account is mandatory;
Income: prove you have a stable source of revenue (salary, disability funds, or unemployment benefits);
Personal information: fill out an online form on our website and specify your full name, permanent address, employment status, contact cell phone number, and active email;
Documents: valid ID, Social Security Number, and income verification (pay stubs or bank statements).
How to Increase My Chances of Getting Approved for a $500 Payday Loan?
Although 500 dollar payday loans are easy to get, a direct lender can still reject your loan request for different reasons. If you want to guarantee to get a 500 dollar loan, here are some tips to follow:
Prepare documents. Lenders always want to make sure you're a reliable borrower. Thus, your chances will be higher if you will gather appropriate documentation that confirms this status. Besides your income proof, a lender can also consider your homeownership, long-term employment, or former soldier status as a repayment guarantee;
Apply through several payday lending platforms. The more applications you submit, the higher your chance of getting a loan. But choose lenders that don't charge any fees for the application and don't perform hard credit checks. Don't worry, you're not obliged to accept any offers. Even if you get several, you will be able to compare them and choose the one with better terms;
Stay in touch. Try to keep your communication line open until you get a loan decision. A lender may have some questions or need clarifications, so you will be one step closer to success if you can react quickly;
Keep track of your credit. If you have a bad credit score, consider improving it before applying. Although lenders don't pay much attention to your credit history when making loan decisions, it can affect your interest rate. Of course, you can't fix your bad credit overnight. However, there may be some mistakes that you can fix to make your credit score a bit higher and get better loan terms.
Why Choose 15M Finance?
15M Finance is a connecting service that provides competitive loan options from multiple lenders at once. By using our platform, you can get a 500 dollar loan within one business day and leave your credit score unchanged. There are no minimum requirements for your FICO rating, so you're welcome to apply even with a low credit score. We offer loans with flexible repayment terms, so you can choose the one that fits you most. You're the only party that can decide how to use the loan amount as we don't impose any restriction on your loan purpose. No matter what your current needs are, we're willing to help you cover them and give you peace of mind!
Need a $500 No Credit Check Loan Instantly? Apply now!
Unlike a bank loan, a 500 dollar loan process is something you can complete with your eyes shut. Spend a few minutes to fill out an online loan request form and access multiple offers from trusted, reputable lenders in your area. Follow these steps to make things happen:
Complete the loan application online
Fill out and submit our simple form to share your data with our network of loan providers.
Get a response
A payday lender will make a soft credit check and send you a loan decision by email. If approved, you will get a loan offer.
Sign a loan agreement
Read your loan contract attentively and sign it if you agree with all the loan conditions.
Wait for a direct deposit
You can generally access the money in your checking account as soon as the next business day.
Repay the loan
Make sure you have enough cash in your bank account to repay the loan cost on an agreed date.
FAQ
I Need 500 Dollars Now. What Are My Options?
If payday loans don't suit you, consider other financial support. You can always ask your family members or friends to lend you money. This option can also help you save money on interest rates and lender fees. If your loved ones can't lend you a helping hand, you're always welcome to apply online for a payday loan on our website. Just fill out a simple form and get a 500 dollar loan from a direct lender as soon as the next business day.
How Fast Can I Get a Quick 500 Dollar Loan?
A regular term for your payday loan in arrive to your bank account is one business day. Most lenders try to fund loans at their earliest convenience, but bank cut-off times can affect the speed of the funding process.
Can I Get a 500 Dollar Loan With Bad Credit?
Even if you have a poor credit score, we're happy to help you get cash fast. Our partner lenders don't have minimum credit score requirements, so they accept applicants even with credit difficulties. However, you need to prove your salary is high enough to cover your debt to date.
How Much Do 500 Dollar Loans Bad Credit Cost?
Payday loan costs vary from lender to lender. The exact cost depends on the state, credit score, debt-to-income ratio, payment history, and more. Typically, you will be asked to repay an extra $10 to $30 per each $100 obtained. So, your total cost may be between $550 and $650.