Quick $1,000 Loan Online
Sometimes monthly income is not enough for necessary things or just living the lifestyle you are used to. In such cases, borrowing can be the only solution. You can apply for a cash advance loan from a traditional financial institution, but online lenders are the best option if you need to get 1,000 dollars now.
Unfortunately, there are multiple myths and misconceptions regarding personal loans till payday. Many people miss this opportunity to solve problems today with the help of a quick loan just because of irrational fears. But when you need to borrow 1,000 dollars urgently, it has no equal.
Small payday loans from 15M Finance provide excellent opportunities for bad credit borrowers. Apply for quick loans now and get a guaranteed approval decision from a direct lender today!
Get a quick $1,000 loan now to solve your emergencies!
Apply Now
What is a $1,000 Payday Loan?
A 1,000 dollar loan till payday is a type of unsecured personal loan with shorter loan terms and softer requirements for the borrowers. You can get a $1,000 loan without trouble and sometimes just with a soft credit check. A loan term is usually up to 31 days.
Usually, payday loans provide quick application processing compared to personal loans from banks and credit unions. In most cases, you can get 1,000 dollars really fast. It's a splendid solution for emergency situations. In general, $1,000 loans for bad credit are quick-fix solutions. It's not wise to use them frequently due to a high interest and origination fee.
Interest rates for these online loans are usually slightly higher than for secured loans. But considering the relatively small personal loan amount and short repayment terms, the overall cost of short-term loans is not that big.
The Interest Rate Calculation
After making a soft credit check, the lender can determine the interest rate for your personal loan. The extra sum you have to pay comprises the annual percentage rate and origination fees. Let's see the example of a $1,000 loan. Typically, you will be asked to repay extra $15 to $30 per each $100 borrowed. Thus, the amount you need to repay to a lender in addition to your loan principal will be between $150 and $300.
How to Get a $1,000 Personal Loan?
The process of application is very simple. You can use our service that contains many offers from multiple lending partners. First, you need to submit a special loan request form with your data, including your name, bank account, and the desirable loan terms.
The lender revises your loan application, makes necessary credit history checks and offers you a loan agreement with defined interest rates, loan terms, and calculated loan payment. You can accept this offer or refuse.
Remember that many online lenders check your credit history against the major credit bureaus' databases. It is called the hard check, and such requests to the credit reporting bureaus affect your credit score. At 15M Finance, we offer $1,000 loans no credit check that don't hurt your credit rating.
Is Credit Score Important for $1,000 Loans No Credit Check?
Our payday lenders offer personal loans for borrowers with no minimum credit score requirements and no credit check. But your credit score may be important for calculating conditions and the number of monthly payments.
In many financial institutions, a credit score is a vital factor for loan approval, and if you want to receive a loan with bad credit, don't expect the best conditions. But you still can get a $1,000 loan from many payday lenders.
I Need a $1,000 Loan Now! What Are My Options?
Depending on the loan term and your current situation, you can consider the following types of loans for $1,000.
Payday Loans
A payday loan is a type of borrowing with short repayment terms that don't exceed 31 days. As short-term loans are usually easy to get, payday cash advances are available with a bad credit score and below-average income. Moreover, an average online lender doesn't perform hard credit checks, so applying for a payday loan leaves your credit score unchanged. Unlike a secured loan, a payday loan doesn't require any pledge. Thus, you can get a $1,000 loan quickly and without a hassle.
Installment Loans
An installment loan is designed to lower financial burden by dividing your total loan cost into parts. Installment loans also suit borrowers with poor credit scores as installment lenders online are not focused on your credit issues. If you can verify a high-enough income, you can obtain a 1,000 dollar loan as soon as the next business day and repay the money within up to 24 months in fixed monthly payments.
Personal Loans for Bad Credit
A bad credit personal loan is an option that is similar to a personal installment loan from banks and credit unions. The difference is that it suits people with poor or fair credit scores and those who have no time to wait for a long loan verification. You can get a $1,000 loan without any impact on your credit report details but get ready to prove your income first.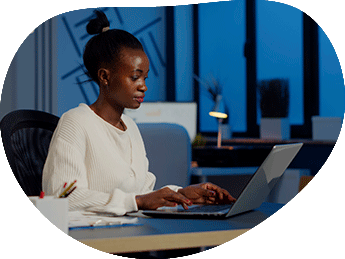 What Can Affect Lenders' Credit Decisions?
In order to get small personal loan approval, you need to meet certain requirements. They differ from one lender to another, but there are major factors common to all institutions. A payday loan requires consideration of the following parameters that can affect lender partners' decisions.
Debt-to-Income Ratio
This is a value determining your credit standing. It is a ratio between your earnings and the amount of debt you currently have. It represents the amount of money you can spend to repay the loan. If you have significant income but your debt is also high, the lending partner can consider you an unreliable borrower.
Credit History
It's an important factor that represents your financial behavior and allows making predictions. The longer history you have, the better. Financial institutions can make detailed credit check against the three major credit bureaus.
FICO Credit Score
It can be crucial for a bank or a credit union to determine the offer's details. Poor credit limits your opportunity to receive a cash advance on beneficial terms.
Am I Eligible for Loans for $1,000?
Payday loans require you to meet the following eligibility criteria:
Age: be over the age of 18;
Residentship: be a permanent resident with a valid ID;
Bank account: having a valid checking account is mandatory;
Income: prove you have a monthly income of at least $1,000;
Personal data: specify your personal and contact details, including email and cell phone number.
There are no hard credit checks you need to go through or minimum credit score requirements you must fit. Getting a payday loan from 15M Finance is easy, even with a bad credit score.
Where Can I Borrow 1,000 Dollars?
15M Finance offers modern and fair financial solutions for people across the US. You can get a personal loan offer even with a bad credit score and can access the money as soon as the next working day. Apply now and get a quick 1,000 dollar loan near me, wherever you are!
FAQ
Can I Get a Payday Loan With Bad Credit?
Yes, it's possible. Our lending partners provide loans with no history check. All you need is to fill out our online form and get offers from qualified participating lenders.
Do Loans for $1,000 Affect My Credit Score?
Applying for a 1,000 dollar loan through 15M Finance, you don't need to worry about hard credit checks. You can get the loan amount you need without hurting your credit history.
How Fast Can I Get a 1,000 Dollar Loan?
In the best-case scenario, you'll receive the money in your checking account the same day you apply. But in most cases you will access the money as soon as the next business day.
How to Get a $1,000 Loan?
Fill out an online loan request form on our website and get an offer from a trusted direct lender. You can agree or continue searching.